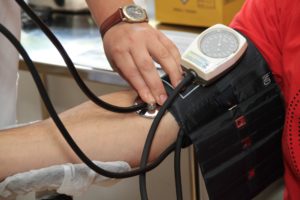 Interstate Mobile Care provides comprehensive, tailored to your needs and fully compliant physical exams that will meet your medical surveillance program requirements.
COMPREHENSIVE MEDICAL SURVEILLANCE
Interstate Mobile Care provides occupational physicals and specialty physicals including Department of Transportation (DOT) exams for Commercial Drivers Licenses (CDL), HAZMAT Physical Exams, and National Fire Protection Association (NFPA) Physicals.
All physical exams are conducted by Board Certified Physicians.
TAILORED TO YOUR MEDICAL SURVEILANCE NEEDS
Whether you are a fire department or transportation provider or any other business in need of physical exams and medical surveillance for your employees, Inter State Mobile Care can provide for your occupational medicine needs on your site or at our local office.
Audiograms and Hearing Conservation
Eye Exams and Vision Screening
LAB WORK
Interstate Mobile Care provides bundled laboratory work services that support our occupational, HAZMAT, DOT, NFCA Physical Exams.
Lab work services also include specialty tests such as Blood Lead Level tests.
FULLY COMPLIANT
All our physical exams are fully compliant with all relevant state and Federal standards including Occupational Health and Safety Administration (OSHA), OSHA's Respiratory Standards, National Fire Protection Association (NFPA) and HAXMAT standards.
EASY TO SCHEDULE
With one phone call you can schedule all of your physical exams to be provided at one location – your business.  However, unlike other mobile medical providers, Interstate Mobile Care has a local medical office so any of your workers who were absent can just visit our local office.  There is no need to have a second provider.
Contact us now at (856) 256-9677 to learn more.